Koregaon Park: Saturday was a fun-filled day for students of Poona School and Home for Blind, as they were felicitated for academic talents and their skills in extra-curricular activities.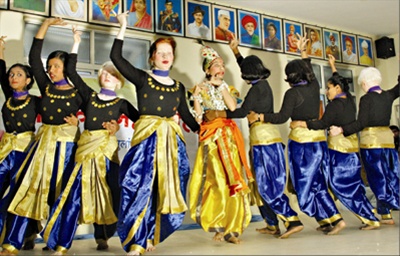 All students of Poona School and Home for Blind came together for their annual gathering that was held on Saturday, for which Chief Operating Officer of Sakal Media Group Mahendra Pisal was the chief guest. Sakal Media Group's Chief Manager (HR) Vasudeo Medankar was also present.
Meritorious students from both schools (for girls and boys) were felicitated by Pisal. The Best Student (girl) Award was given to Lakshmi Kamble, while Abhijeet Kasbe was adjudged the Best Student among boys.
The students were also applauded for their excellence in jewellery making, candle making, stitching and paper bag making besides various other vocational activities.
A special award was handed to class X student Amol Karche, who was a member of the Indian cricket team that defeated Pakistan in a match for the visually challenged in South Africa recently.
A four-minute musical performance led by music teacher Santosh Jagtap was staged by the boys. Another dance performance based on a legend of Lord Krishna was performed by the girls and received a huge applause from the audience.